Mar. 12, 2016
Temporary fence for Canada market 4km are doing now.

If you need quality temporary fence,please contact us to know more about info.
The HTFENCE fence system meets and exceeds the requirements for site safety and security. The fence panel's frame utilizes structural steel square tubing and the interior panel design uses heavy gauge welded wire mesh. Why this fence is very popular in Canada & America market.
This type femporary fence which is made of HT-FENCE is fully meet Canada markets' requirments.
When used in construction with our steel Fence Feet, Steel Clamps and Stays, it creates a Complete Temporary Fence System that is very stable, versatile and cost effective.
Installatin ways:
Temporary fencing is constructed from supplied for assembly on site.Very convenience for transportation.Special panels and posts can be supplied if required.
Base:
We exported to Canada market used steel plate according client requirement.All size can be done according your requirement.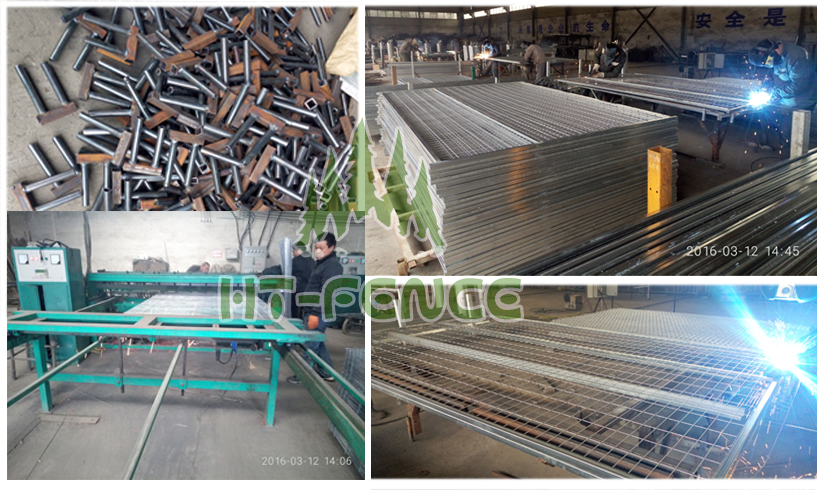 We can manufacturer various size,and can customize as your requirement.